Outdoor Edge on the cover of Recoil Offgrid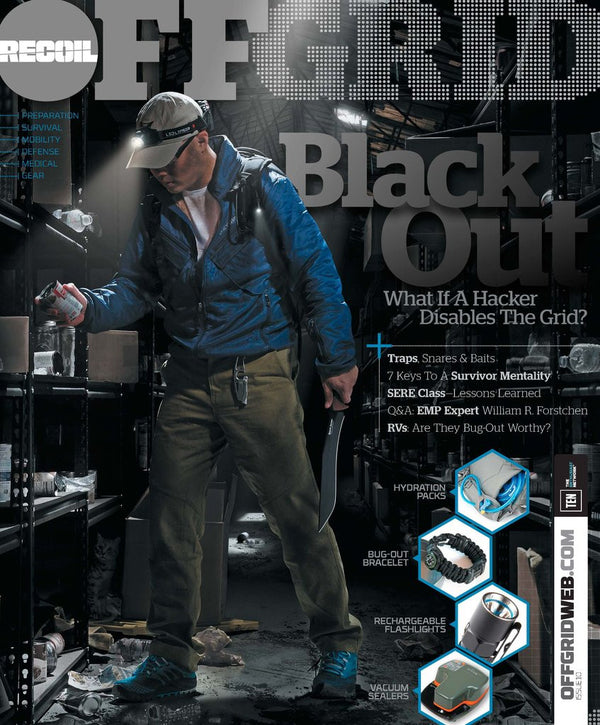 The Outdoor Edge Brush Demon appeared in the #10 issue of Recoil Offgrid.
See more of the issue here. Purchase the Brush Demon here.
Designed in the spirt of the ancient Greek Kopis short sword, the Brush Demon is a rugged, beast of a chopper for blazing trails and clearing thick brush. The 13.5" blade is constructed from tough 65Mn carbon spring-steel with a hand finished, convex cutting edge and protected with a black powder coat finish. The rubberized TPR handle ensures an extremely comfortable and secure, non-slip grip for chopping and slicing in all conditions. Comes complete with a quality nylon scabbard with multiple grommets for tying to a pack or MOLLE system. The quick-release belt loop can be modified for both low and high-ride carry options. Designed by custom knife maker and big-blade expert Jerry Hossom.