ESCAPE FROM ARGENTINA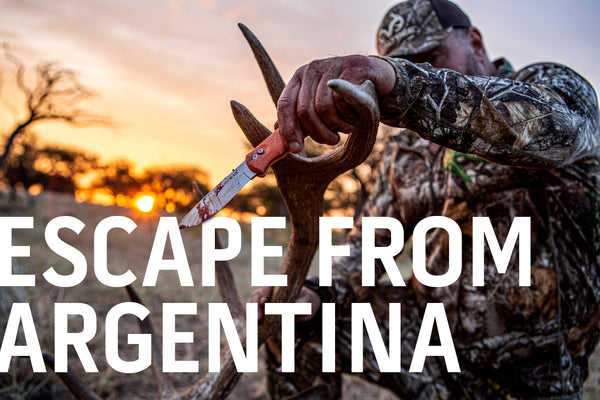 "I just returned from a very successful hunt in Argentina. I shot a really nice archery Stag at 50 yards. As an added bonus, the chef did some amazing things with the stag and other wild game. All in all, a great trip, great weather, great hunting, great camp.
That's when the
real fun started. 
We received word that the government was thinking of quarantining all of the camps, as it was they were not allowing any new hunters into the camps and turning them away at the airport. They were considering a quarantine of 30 days for those who were already in camps. Hearing that, we quickly changed flights and altered travel back to Buenos Aires so we could get back to the United States before these quarantine decisions were final.
We made it out just in time and I am glad to be home."
-Gus Congemi